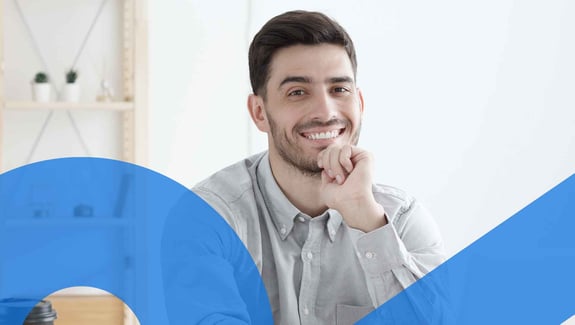 Frequently asked questions
What does Clausematch do?
Clausematch is a unique software platform that allows people in Compliance, Finance, Legal and Risk to collaborate on documents faster and more efficiently while solving multiple organizational workflow problems. It works as a browser-based collaborative document editor whereby all comments, approvals and changes made in a document can be tracked with a full audit trail, allowing unprecedented reporting capabilities. This makes Clausematch an ideal solution for policy management and change management
Can I see a demo?
Yes. We will tailor the demo based on your needs. You can book your demo here.
What solutions does Clausematch provide?
Clausematch offers solutions for policy management, change management, and policy distribution.
How is Clausematch deployed?
Clausematch is a secure, browser-based, SaaS solution hosted via AWS (Amazon Web Services) cloud. AWS is among the largest and most respected hosting and service providers in the world. AWS puts strong safeguards in place to help protect customer privacy. All data is stored in highly secure AWS data centers (the geographical region of which depends on client requirements). Clausematch is ISO27001 and ISO9001 certified.
How does Clausematch improve compliance processes?
The issue for many firms is that their current processes for policy management are weak. They are built around Word, Excel, Outlook and SharePoint; these tools are not intended to run critical compliance communication processes. They waste time, they confuse and frustrate people and they cost the business money.
Clausematch corrects this and brings two key benefits to users:
Enabling a consistent and efficient framework for creating, updating and distributing internal policy

Creating connections between documents to provide traceability and oversight of related regulatory obligations, policies, standards and procedures
How does Clausematch work with my GRC system?
Clausematch provides API integration for all GRC and operational risk platforms, enabling a single source of truth to manage relationships between regulations, risks, policies and controls.
The integration with GRC platforms enables:
Assessment of the impact of regulatory change on controls

Simplified process for meeting regulatory obligations while reducing the risk of non-compliance

Streamlined RCSA process
Do I need all my policies and procedures updated before starting with Clausematch?
No — most customers start with Clausematch when these need to be updated. This way they stay up to date going forward.
Will Clausematch be able to house my regulations and regulatory obligations?
Yes! Clausematch is the perfect solution to manage any type of document, and it is specifically used for regulations and regulatory obligations. Clausematch also allows you to map between the regulations and your obligations.
What documents can I manage on Clausematch other than policies?
Any governance documents, including policies, procedures, processes, standards, etc., as well as other formal documents that require annual reviews and changes (e.g. ToR).
Is Clausematch too 'comprehensive' for my policy management needs?
No. Clausematch supports customers at all stages of policy maturity, from neo banks applying for licenses to global tier 1 institutions.
How do we get our documents added to Clausematch?
Easy! Documents can be uploaded straight to the platform either ad-hoc or in batches. Templates created in Clausematch provide a consistent framework for collecting metadata, setting workflows and determining how documents can be accessed and changed by end users.
How does Clausematch compare to Google Docs?
Clausematch is similar to Google Docs in terms of providing collaborative authoring functionality, with the additional benefits of automated review/approval workflows, dashboard reporting, granular permission rights, AI-assisted mapping, attestations, and plenty more!
Does Clausematch support small and medium-sized businesses?
Yes!
How long does a typical implementation take?
Because Clausematch is a cloud-based SaaS solution, instances of Clausematch can be set up extremely quickly. Data migration, solution design and testing are the most frequent drivers of project scope. Some solutions can be delivered in 4-6 weeks whereas others may take 3-6 months.