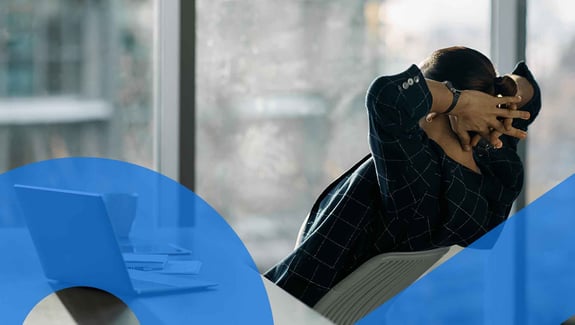 Who we are
| | |
| --- | --- |
| Company | Clausematch Limited (08175056) ("Clausematch" or "We / Us") |
| Registered Office Address | Unit 1 Minster Court, Courtwick Lane, Wick, Littlehampton, England, BN17 7RN, UK |
| ICO Registration | ZA298856 |
| Data Protection Officer | Privacy.dpo@Clausematch.com |
Who this Privacy Policy applies to
| | |
| --- | --- |
| Website Visitors | Users that visit our website including prospective Customers |
| Individual Contacts | Contacts of Clausematch made through online interactions (such as social media websites), Customer representatives, other communications or physical interactions |
| Customers and End Users | Users of Clausematch's products and services |
| Applicants | Employee and contractor applicants to Clausematch |
Together "You"
Interpretation (summary definitions)
Access Rights
Means your right to request access, erasure, return or porting of your Personal Data (as set out in the GDPR)
GDPR
The General Data Protection Regulation (2016/679) and any implementing regulations
Personal Data
Means any data that can identify (directly or indirectly) a living individual (as defined in the GDPR)
The terms "processing", "data controller", "data processor" and "data subject" shall have the same meanings as in the GDPR.
Why we process Personal Data
Clausematch processes certain Personal Data in order to promote its legitimate interests as the data controller in its sphere of activities. These activities include:

• Conducting sales and marketing activity (such as outbound sales, newsletters and event marketing)
• Responding to website enquiries such as product demonstration requests and other enquiries
• Providing products and services
• Providing support services
‍
In all cases Clausematch shall ensure that Your fundamental rights and interests (as the data subject) are not overridden by such processing. You may opt out of receiving sales and marketing messages at any time.

For certain categories of Personal Data it is necessary for Clausematch to conduct processing for the performance of a contract which You are a party to or for the purposes of entering into a contract at your request. Such processing activities include:

• Obtaining and reviewing Personal Data that relates to prospective employees or contractors.
• Carrying out certain background checks in connection with Your employment in compliance with our information security policies.

Where Clausematch enters into a contract with a Customer, Clausematch shall act as the data processor on behalf of the Customer which shall be the data controller. Clausematch will not use your Personal Data for any different purpose than for which it was obtained. Clausematch will use appropriate technical and organisational measures to ensure the security and integrity of all Personal Data processed, with regard to the state of technical advancement.



Processing of Sensitive Personal Data
Clausematch does not routinely process special categories of Personal Data (as set out in the GDPR) in the provision of its products or services. Such Personal Data includes data that is sensitive such as relates to, health, heritage, orientation or beliefs. Where it may be necessary for Clausematch to process Personal Data which falls into a special category, for example in an application for employment, you expressly consent to the processing of such data. Such confirmation will also be requested in writing prior to processing.

Clausematch does not otherwise process special categories of Personal Data unless you as the Data Controller choose to submit such data to Clausematch through use of the products and services. Where this is the case You confirm that You (including end users) have expressly consented to such processing by Clausematch.


Your Rights
You have the right to object to further processing at any time where such processing is carried out for the purposes of direct marketing or on the basis of Clausematch's legitimate interests where Clausematch is the data controller. You may request access to, transfer or correction of, or restriction to processing Personal Data that Clausematch processes as data controller at any time. Except where processing is necessary for the continuation of a contract, product or service, or for compliance with a legal obligation, you may also request erasure of Your Personal Data at any time.

In all cases, where Clausematch acts as the data controller you may raise your request by contacting the Data Protection Officer (privacy.dpo@clausematch.com). No fee is payable to enforce your Access Rights however Clausematch may charge a reasonable fee for requests that are repetitive or excessive.

Clausematch shall only process Personal Data for as long as is reasonably necessary to conduct its legitimate interests. Where Clausematch provides you with products and/or services any Personal Data shall be deleted following termination of Your agreement in accordance with Clausematch's retention policy.

Where You are an end user of a Clausematch Customer you should submit your Access Rights request to your employer as the data controller. Clausematch will assist the data controller with any such request.

If you have any complaint concerning the processing of Your Personal Data you may contact the Information Commissioner's Office.
Types of Personal Data Processed
Clausematch processes the following Personal Data according to the following categories of data subject:


| | | |
| --- | --- | --- |
| Data Subject | How Your Personal Data is Collected | Personal Data Processed |
| Website Visitors | By visiting the Website or submitting details through the website. | Name(s), email, telephone number. If you choose to provide contact details such as requesting a product demonstration. Technical data (such as IP address, browser information, operating system and platform). |
| Individual Contacts | Through third-party information providers, social media websites and physical meetings and interactions. | Name, email address, telephone number, other identity documents, and read-receipt data. |
| Customer End Users | Through your entity (acting as the data controller). | If provisioned as a Clausematch user: name, email address service/usage data, billing (company) address. If requesting support services: name, email, contact number(s). Aggregated data for the purposes of analytics and improving the products and services. |
| Applicants | Provided through your application to Clausematch | Name, email address, identity documents and information, contact numbers, address, educational background and (if necessary) further background check data. |
Sharing or Transfers of Personal Data
Clausematch transfers Personal Data to affiliate entities and key suppliers (including suppliers based outside the EEA). In such cases Clausematch will ensure at all times that such Personal Data is only processed using lawful mechanisms (such as the standard contractual clauses for secure data processing or Privacy Shield for transfers to the USA) and adequate safeguards for the transfer of such Personal Data. Clausematch only shares (instructs processors or sub-processors) of Personal Data in the following categories:

• Cloud Storage Providers
• Cloud Office software
• CRM providers
• Sales and Marketing tool providers
‍
Where you exercise any Access Rights Clausematch shall notify any recipient of Your Personal Data to fulfil your request.
Cookies
This website stores cookies on your computer or device. These cookies are used to collect information about how you interact with our website and allow us to remember you. We use this information in order to improve and customize your browsing experience and for analytics and metrics about our visitors both on this website and other media. This website uses the following cookies:
Key:

Function:

Expiration:

_gid

Used to distinguish users

Up to 24 hours

_ga

Used to distinguish users

Up to 2 years

_gat

Used to throttle request rate

1 minute

_hs_opt_out

Third-Party Cookie (Hubspot). Enables recording of opt out settings.

13 months

_hstc

Third-Party Cookie (Hubspot). Records unique visitors to website.

13 months

_hssrc

Third-Party Cookie (Hubspot). Keeps track of user session

End of Session

hubspotuk

Third-Party Cookie (Hubspot). Used to record visitor's identity and opt-out preferences

13 months

_ym_d
_ym_uid

Identifies website visitors

1 year

ipp_uid
ipp_uid1
ipp_uid2
rerf

Third-Party Cookie (Webflow). These are used for security purposes.

End of Session