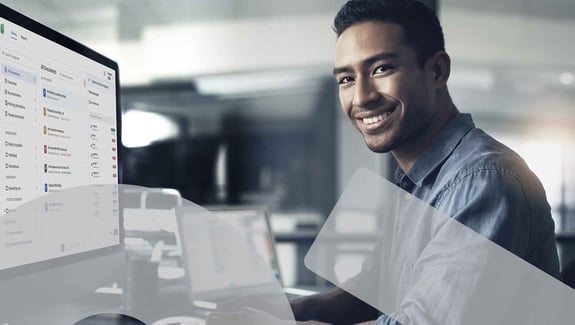 Compliance is no longer a box-checking exercise. Let it be your competitive advantage
When you are a player in an emerging industry, such as Payments and FinTech, you can't afford to move slowly. With new products, market needs and regulations popping in on a daily basis, you need to make sure your company is safe, your customers are protected and you're able to grow sustainably. This can only be achieved with a robust, scalable compliance program in place.

Clausematch helps FinTechs and Payments companies across the globe manage their full stack of policies, procedures and other business-critical documents to comply with ever-changing regulations and achieve their business objectives, such as applying for a banking license, preparing for an IPO, launching new products, and expanding to new geographies.
Why you should act now
Set the foundation for scalable compliance
Why invest in a policy and procedure management solution

Financial institutions need to embed compliance into their culture and operations, from the very start. Having the right technology in place is key to build a robust compliance program that will allow you to grow and operate safely across different countries.

Why Clausematch

Our platform allows high-growth companies to establish a compliance program that is able to keep up with them, by offering a single source of truth for policy and procedure management and distribution across the organization and multiple jurisdictions.
Don't miss a beat
Why invest in a policy and procedure management solution

Whether you need to comply with new regulations, launch new products or expand to new geographies, a policy and procedure management solution will help you keep up with the speed of regulations and your business strategies, by digitizing document management processes.

Why Clausematch

No more back and forth of emails and manual processes. With Clausematch, you can seamlessly manage your policies, procedures and other business-critical documents, quickly adapt to new regulatory developments and business landscape, and free up your team to focus on what they do best, growing your business.
Build trust with the Board and regulators
Why invest in a policy and procedure management solution

Compliance can't be managed as a black box. Companies need to be able to demonstrate how they achieve it.

A modern, fit-for purpose policy and procedure management solution allows you to be ready to evidence compliance to the Board, auditors and regulators, at all times.

Why Clausematch

Clausematch provides a complete audit trail that tracks and stores all modifications made to a document and allows teams to build reports and dashboards to demonstrate that staff is adherent and everything is in place to meet the most recent requirements and guidelines.
Prevent liability
Why invest in a policy and procedure management solution

With regulators' increased focus on personal and corporate liability - as seen in the Senior Managers and Certifications Regime (SCMR) in the UK, the DOJ's changes to Corporate Criminal Enforcement Policies in the US, and the European Union's recent proposal for corporate criminal penalties for sanctions breaches, amongst others, FinTech and Payments companies need to make sure they are embedding compliance into the organization's culture and that individuals are invested in doing the right thing.

Failure to comply may result in personal criminal charges, significant fines and reputational damage for the company. A policy and procedure management solution can help you mitigate corporate and director-level liability by making sure policies, procedures and controls abide by the most recent regulatory developments and that staff is aware of what they need to do.

Why Clausematch

Leverage Clausematch's data-driven, intelligent, automated reminders and workflows to stay on top of compliance and swiftly take control of every update in a timely manner. Disseminate the latest information to all staff at the click of a button and track adherence with built-in attestation.
Build governance
Why invest in a policy and procedure management solution

When you have to manage documents across different geographies and functions, it is difficult and ineffective to manually track dependencies between policies, procedures and controls.

Having a specialized platform in place allows you to automate these processes and make sure that no relevant document is left untouched when regulations or business strategies change, and that the right actions are being taken across the organization.

Why Clausematch

Leverage Clausematch's advanced metadata, and AI-powered mapping and tagging capabilities to connect policies, procedures, and controls down to a granular, paragraph level, and make sure no document is ever outdated.
6 reasons to invest in a policy and procedure management platform right now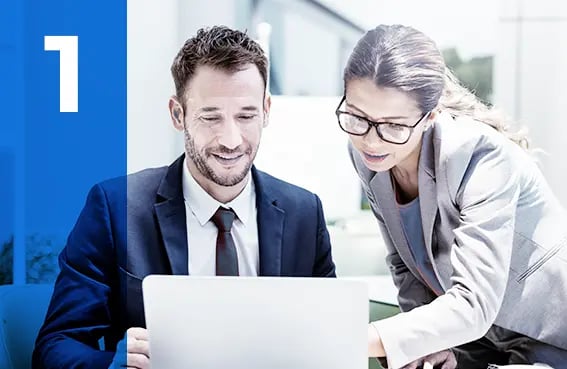 Liability is getting increasingly personal
Chief Compliance Officers and Chief Risk Officers are being held personally accountable for lack of supervision when staff is unable to comply. It is, now, more imperative than ever that the whole organization has access to the information they need to perform their jobs, that a full audit trail of every document change is in place and that staff attestation is effectively recorded. With a policy and procedure management solution in place, you can have full control of every document's management lifecycle.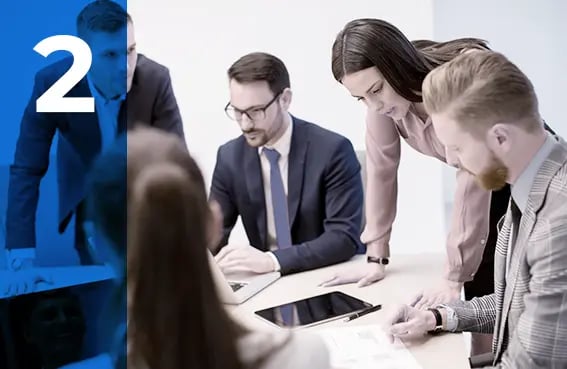 Avoid fines and the hidden costs of a compliance incident
FinTechs and Payments companies across the globe are constantly being fined by compliance failures. There's also the cost of investigations that is not usually mentioned by the media, as well as the costs of getting things fixed, ongoing reporting and monitoring. With an automated policy and procedure management system, you can make sure your compliance team is on top of regulatory updates and able to efficiently spread the word on what needs to be done to all members of staff.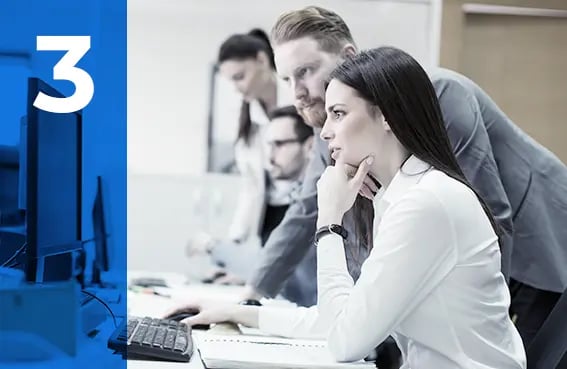 Reputational damage can cascade into financial losses
Adopting the right compliance management technology can help you protect your company's future, as failure to comply leads to reputational damage that can, on its turn, cause a domino effect, knocking down share prices and harming the company's bottomline due to the loss of confidence from customers and partners.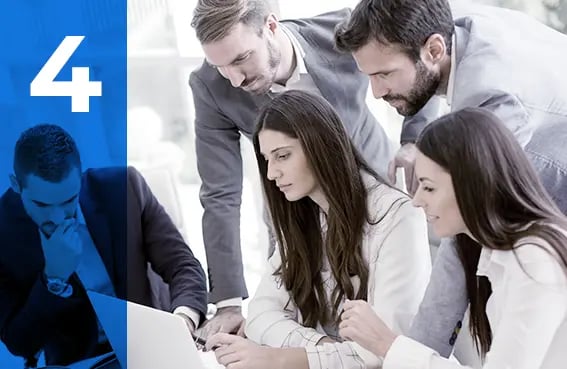 The Board is always looking for efficiencies and cost reduction
Automating policy and procedure management has the potential to cut compliance costs by up to 30%, by reducing the back and forth in editing and approval processes, eliminating inefficiencies and allowing senior, more expensive staff to focus on strategic tasks.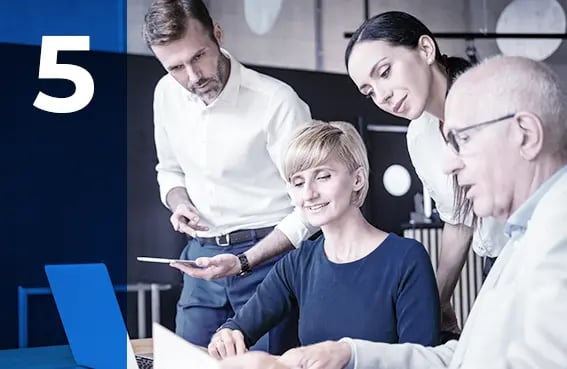 Managing compliance across multiple jurisdictions is complex
Doing business across different geographies brings multiple challenges to driving compliance. You need to guarantee alignment between local requirements and group-level policies and with the volume of regulations we face today, manual processes won't do the job.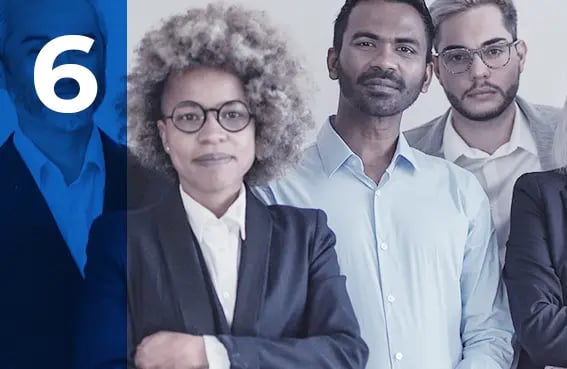 Companies are imposing hiring freezes
By automating time-consuming, manual tasks, you can make sure your existing team is leveraged in the best possible way and is prepared to deal with an ever-increasing demand for compliance.
Meet some of our FinTech and Payments customers
See how Clausematch works with other FinTech and Payments companies
Clausematch is trusted by financial services companies of different sizes and profiles across the globe. We work with large payments companies and startup FinTechs alike, and the ones in between, to help them achieve their business goals in full compliance.
"We are delighted to be working with Clausematch to enhance our policy management solution. They will be able to support us in managing the critical evolution of our policies and procedures as we continue to grow and expand."
Get started with Clausematch
Book a 1:1 meeting to understand how we can help you overcome your challenges and achieve your business goals.