Policy and Procedure Distribution

Easy

to read,

accessible

from anywhere

Having policies and procedures that aren't followed can be worse than having no policies and procedures at all. Make sure the right documents reach the right desks and are fully understood.
Read. Understood. Attested
Don't leave your policies and procedures gathering dust on a shelf. Leverage Clausematch's user-friendly Policy Portal to quickly disseminate the latest mandates, guidelines and recommendations across your organization, train staff more effectively, and easily track adherence.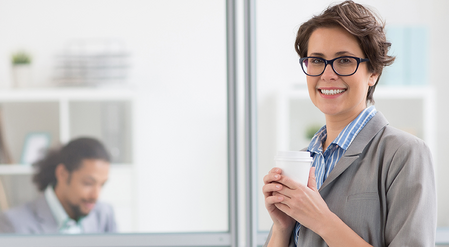 Drive engagement, boost adherence
Make sure everyone is on the same page when it comes to policies and procedures. Simplify compliance and boost adherence by distributing relevant, easy to digest, content to each business function, using a centralized, up-to-date, repository that can be accessed from anywhere, at any time.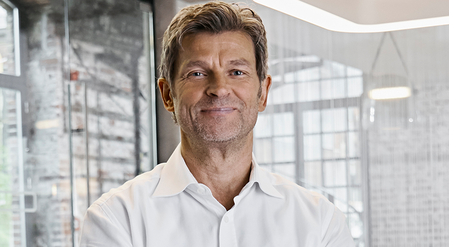 A single source of truth, no doubts
The Policy Portal disseminates the most up-to-date versions of your policies, procedures, and controls. That means no more version confusion, and no more back and forth. The whole team is given instant access to the current rules and guidelines. The end users can also stay on top of changes made using the "compare version" functionality that helps them easily identify any updates made.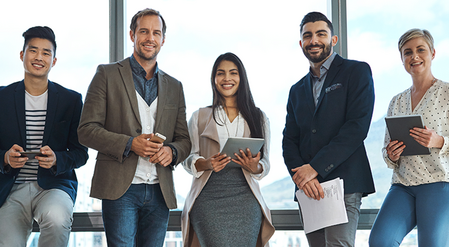 Track, evidence and report compliance
Understand who has read the policies and procedures and leverage built-in attestation for evidence of staff compliance. Easily extract the "naughty-list" report and make sure you reach out to people who haven't engaged yet.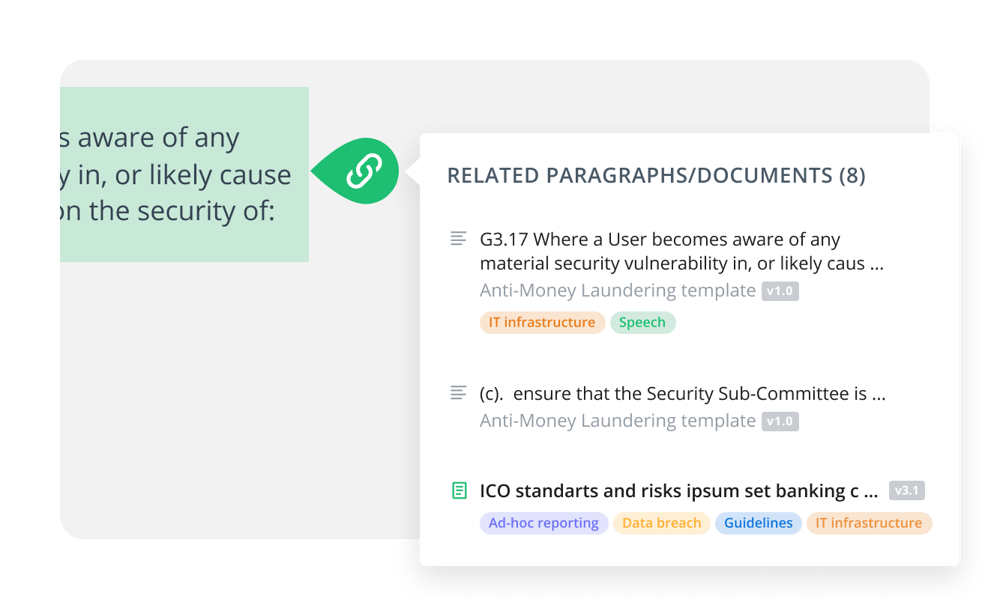 Visualize relationships between documents
The Policy Portal displays mappings of related clauses across documents, so business stakeholders can navigate their specific obligation set and understand how they fit within the wider regulatory framework.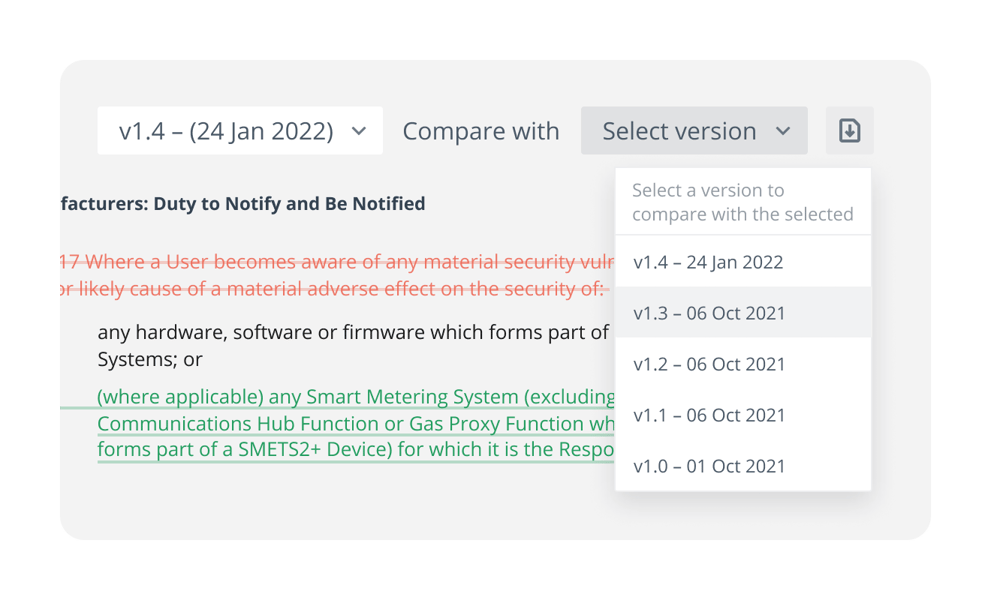 ​Version control and compliance
The platform stores past and present documents in one place. It allows users to quickly identify what was changed or updated with our "track changes" functionality, instead of having to sift through lengthy documents to figure it out.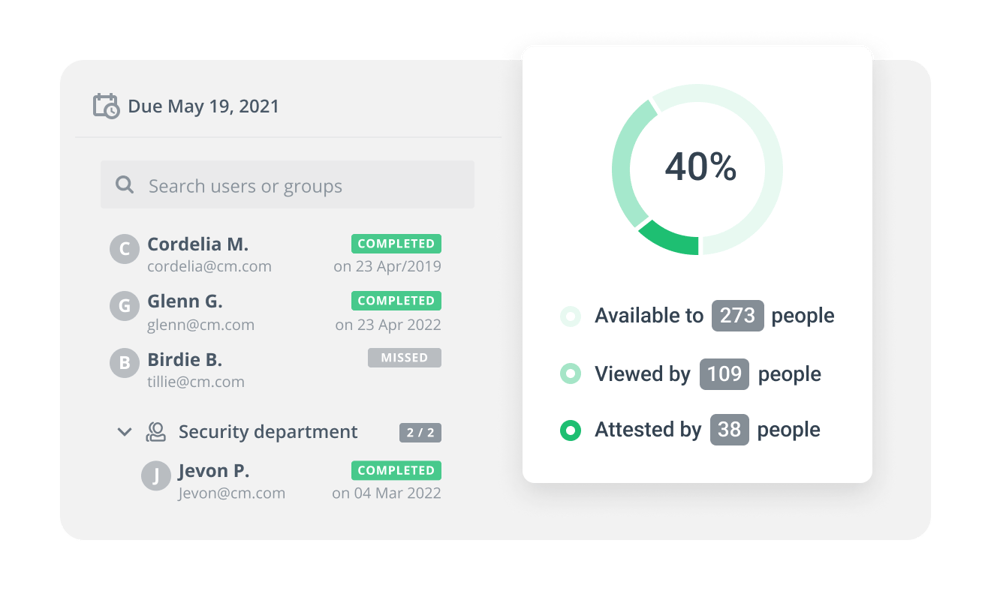 Readership insights and attestation
With the Policy Portal's built-in attestation function, you're able to show and report staff compliance whenever necessary. The Portal also offers readership stats so you can easily identify who engaged with the documents and who hasn't.
How we help our customers easily communicate their policies and procedures
Our customers are companies of different sizes and profiles, who leverage Clausematch's Policy Portal to:
"Clausematch's policy portal has helped us organize our company policies all in one place to make it as simple as possible for staff to find the information they need while providing a comprehensive audit trail. By removing the need for manual reminders and repetitive admin tasks, our team can now spend more time doing what they do best - helping our customers look forward to a happy retirement."