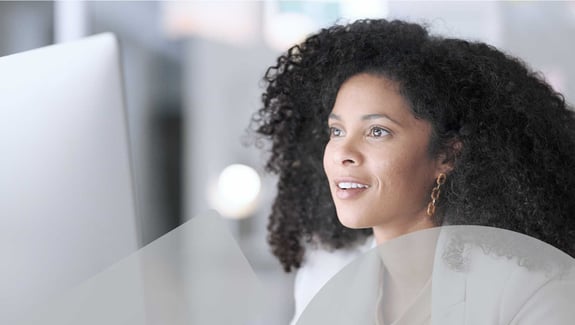 Meet your regulatory obligations, enhance governance
The volume of regulations and market changes a bank needs to keep up with is ever-increasing, while the mantra "do more with less" has never been more repeated. Compliance and Risk departments must be agile to make sure the company operates safely, protecting its customers, reputation and, ultimately, its bottom line.
Clausematch allows financial institutions to stay on top of compliance and adapt at the speed of change. Our platform sits at the core of compliance management and provides a single source of truth to host, manage, and disseminate all policies, procedures and other business-critical documents across the entire organization.
Why you should act now
Build trust with the Board and regulators
Why invest in a policy and procedure management solution

A tick-in-the box approach to compliance isn't enough anymore. Banks need to be able to demonstrate how they achieve compliance.

A modern, fit-for-purpose policy and procedure management solution allows you to be ready to evidence compliance to the Board, auditors and regulators, at all times.

Why Clausematch

Clausematch provides a complete audit trail that tracks and stores all modifications made to a document and allows teams to build reports and dashboards to demonstrate that staff is adherent and everything is in place to meet the most recent requirements and guidelines.
Strengthen governance
Why invest in a policy and procedure management solution

When you have to manage thousands of documents, across different geographies and functions, it is difficult and ineffective to manually track dependencies between policies, procedures and controls.

Having a specialized platform in place allows you to automate these processes and make sure that no relevant document is left untouched when regulations or business strategies change, and that the right actions are being taken across the organization.

Why Clausematch

Leverage Clausematch's advanced metadata and AI-powered mapping and tagging capabilities to connect policies, procedures, and controls down to a granular, paragraph level, and make sure no document is outdated.
Prevent liability
Why invest in a policy and procedure management solution

With regulators' increased focus on personal and corporate liability - as seen in the Senior Managers and Certifications Regime (SCMR) in the UK, the DOJ's changes to Corporate Criminal Enforcement Policies in the US, and the European Union's recent proposal for corporate criminal penalties for sanctions breaches, amongst others, banks need to make sure they are embedding compliance into the organization's culture and that individuals are invested in doing the right thing.

Failure to comply may result in personal criminal charges, significant fines and reputational damage for the company. A policy and procedure management solution can help you mitigate corporate and director-level liability by making sure policies, procedures and controls abide by the most recent regulatory developments and that staff is aware of what they need to do.

Why Clausematch

Leverage Clausematch's data-driven, intelligent, automated reminders and workflows to stay on top of compliance and swiftly take control of every update in a timely manner. Disseminate the latest information to all staff at the click of a button and track adherence with built-in attestation.
Break down the silos
Why invest in a policy and procedure management solution

A siloed approach to compliance can put your organization at risk. Compliance, risk and audit functions can no longer afford to work separately and rely on manual processes as they deal with regulatory updates across different jurisdictions.

A modern solution helps banks manage all relevant documents centrally and prevent disconnection between functions and geographies.

Why Clausematch

Our platform allows banks to break down organizational silos by offering a single source of truth for policy and procedure management and distribution across the organization.
Cut risk and compliance costs
Why invest in a policy and procedure management solution

By having the right technology in place, banks can:

Allow their highly-skilled staff to focus on adding value to the business, while a platform automates time-consuming, low-value tasks at a fraction of the cost, with no additional headcount

Reduce the number of technology applications in use by avoiding duplicate systems doing the same tasks

Leverage best-in-class solutions to do the right thing and rely on their product roadmaps instead of the very costly maintenance of systems built in house.

Why Clausematch

Clausematch allows banks to automate and streamline processes, reduce time to draft, approve and review documents, with no additional resources, and slash costs by up to 30%.
6 reasons to invest in a policy and procedure management platform right now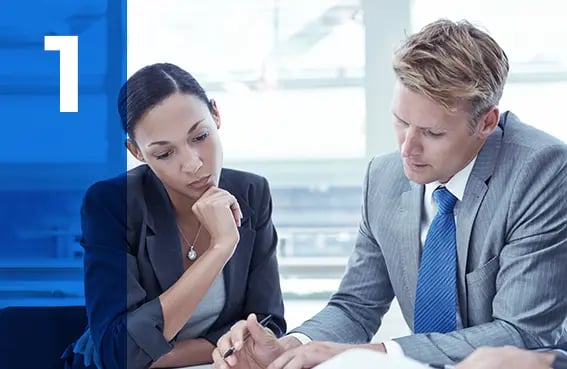 Liability is getting increasingly personal
Chief Compliance Officers and Chief Risk Officers are being held personally accountable for lack of supervision when staff is unable to comply. It is now more imperative than ever that the whole organization has access to the information they need to perform their jobs, that a full audit trail of every document change is in place and that staff attestation is effectively recorded. With a policy and procedure management solution in place, you can have full control of every document's management lifecycle.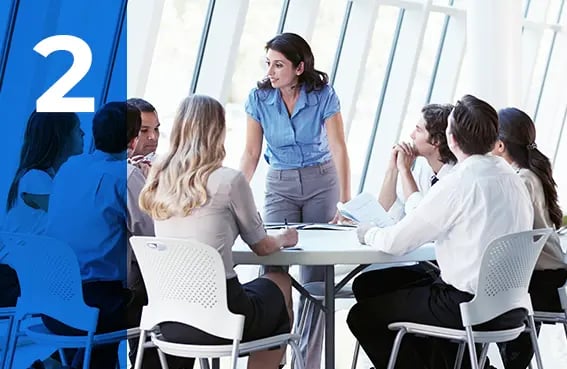 The Board is always looking for efficiencies and cost reduction
Automating policy and procedure management has the potential to cut compliance costs by up to 30%, by reducing the back and forth in editing and approval processes, eliminating inefficiencies and allowing senior, more expensive staff, to focus on strategic tasks.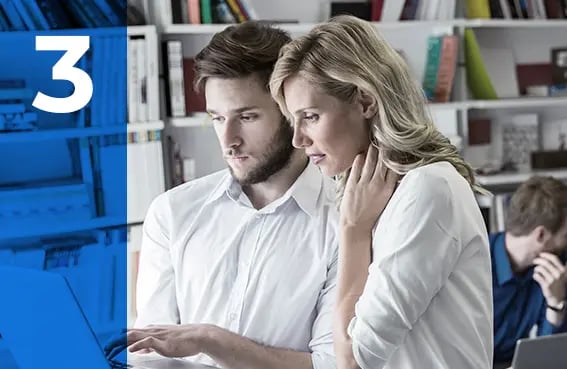 Reputational damage can cascade into financial losses
Adopting the right compliance management technology can help you protect your company's future, as failure to comply leads to reputational damage that can, on its turn, cause a domino effect, knocking down share prices and harming the company's bottomline due to the loss of confidence from customers and partners.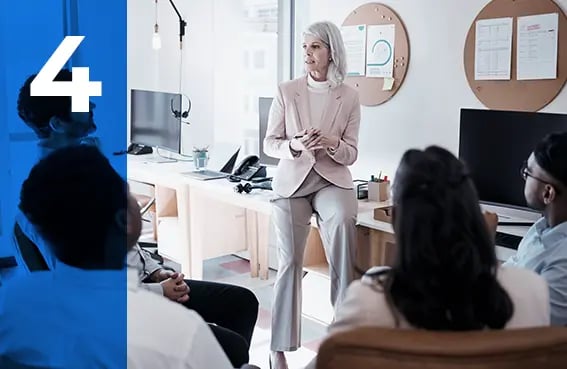 Managing compliance across jurisdictions is complex
Doing business across different geographies brings multiple challenges to driving compliance. You need to guarantee alignment between local requirements and group-level policies and with the volume of regulations we face today, manual processes won't do the job.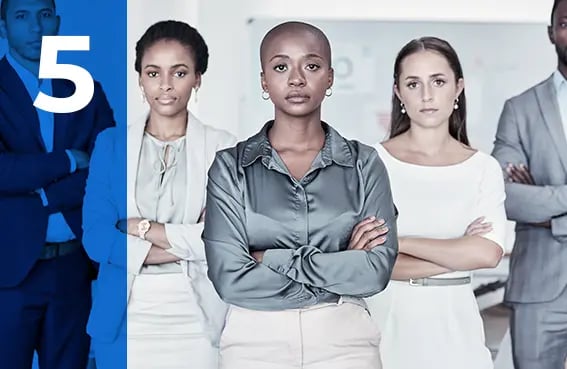 Companies are imposing hiring freezes
By automating time-consuming, manual tasks, you can make sure your existing team is leveraged in the best possible way and is prepared to deal with an ever-increasing demand for compliance.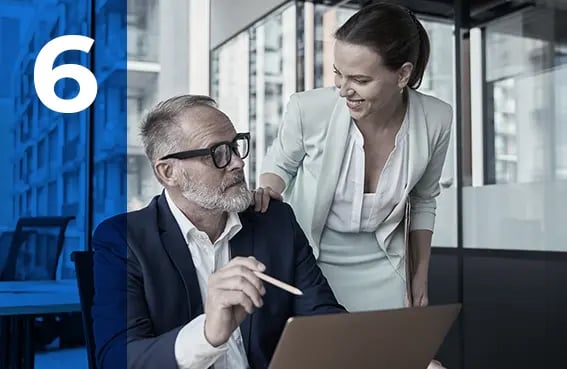 Avoid fines and the hidden costs of a compliance incident
Banks across the globe are constantly being fined by staff transgressions, such as the use of unauthorized social media at work and breaches in BYOD rules. There's also the cost of investigations, that is not usually mentioned by the media, as well as the costs of getting things fixed, ongoing reporting and monitoring. With an automated policy and procedure management system, you can make sure your compliance team is on top of updates and able to efficiently spread the word on what needs to be done to all members of staff.
Meet some of our banking customers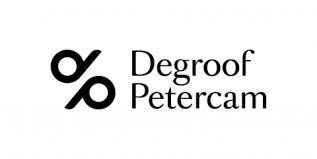 See how Clausematch works with other banks
Clausematch is trusted by banks of different sizes and profiles across the globe. We work with large banks and startups alike, and every bank in between, to help them achieve their business goals in full compliance.
TOUCH
Learn how Barclays leverages Clausematch to manage and communicate policies and procedures to a global workforce
Download case study
TOUCH
Learn how UK-based Banking as a Service (BaaS) platform Griffin embedded RegTech in the banking licensing process and beyond
Download case study
"The Clausematch platform allows us to avoid a fragmented approach to naming, tagging, structuring and formatting compliance documents thus avoiding risks and keeping everything in a single dynamic repository. An automated audit trail ensures clarity around accountability and it is easily extractable should the regulators request it."
Get started with Clausematch
Book a 1:1 meeting to understand how Clausematch can help you meet your business objectives over the next year and beyond.