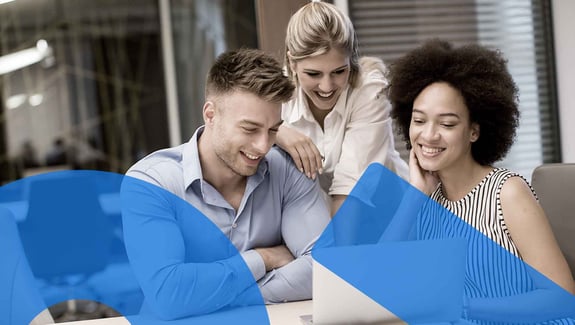 Regulatory Mapping
and Traceability
Connect and

map

your regulatory documents
The world is changing fast — and so are your business and regulatory landscapes. Simplify change and adapt at the same speed.
Intro Title
Connect the dots to digitize change
With Clausematch, you can get in front of the latest regulatory developments and market shifts, collaborate, and manage change across your organization, without grinding operations to a halt — from initial regulatory assessment through to change implementation and attestation, all while evidencing compliance.t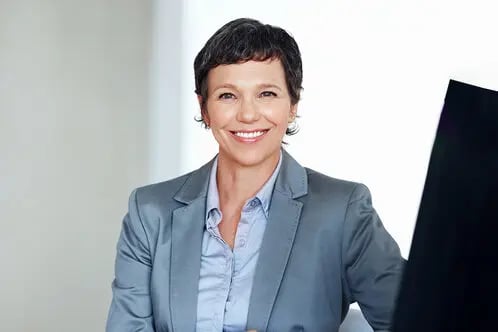 Adapt seamlessly
Smart, connected documents are a game changer for companies who need to adapt at the speed of light. Clausematch allows you to granularly map and interconnect policies, procedures and other relevant documents to make sure you don't miss any required changes as a result of new regulations, obligations or a shift in strategy.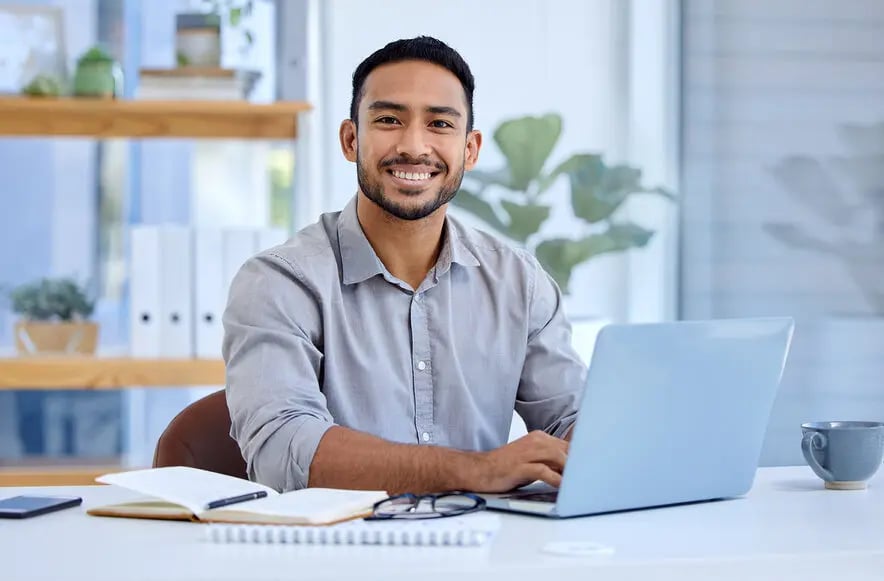 Break down the silos
Clausematch's real-time editor allows you to seamlessly adapt to new regulations and business requirements, involving owners, editors and approvers from different business areas and functions, eliminating the endless back and forth of emails and the challenge of managing conflicting document versions.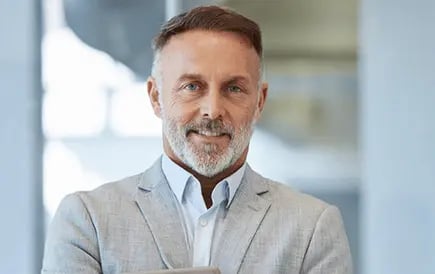 Stay on top of compliance
Quickly adapt, with full audit trails, evidence of compliance across modifications and built-in attestation. Show regulators and key stakeholders what was updated, when and by whom. Make sure your policies and procedures meet both group and specific local obligations.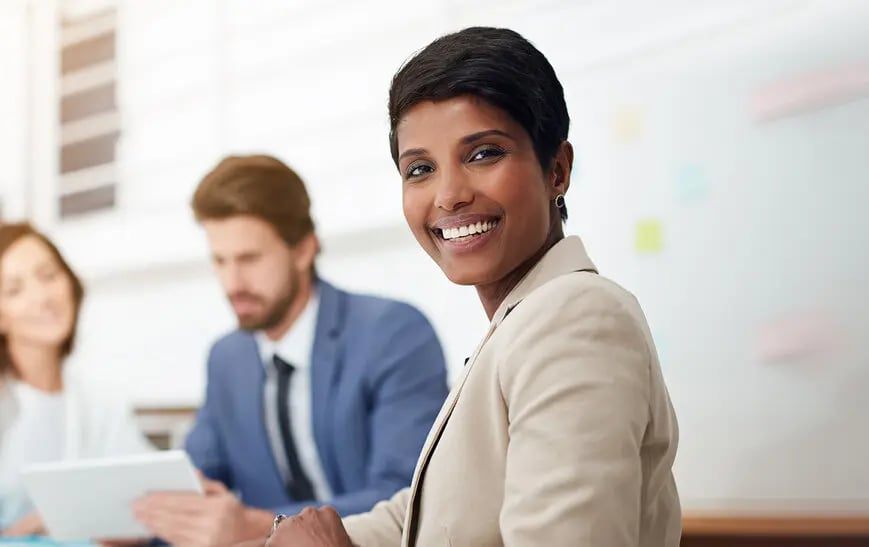 Demonstrate governance
Integrate risks and controls frameworks. Create a dynamic governance map for all policies, procedures, and controls, in a single repository.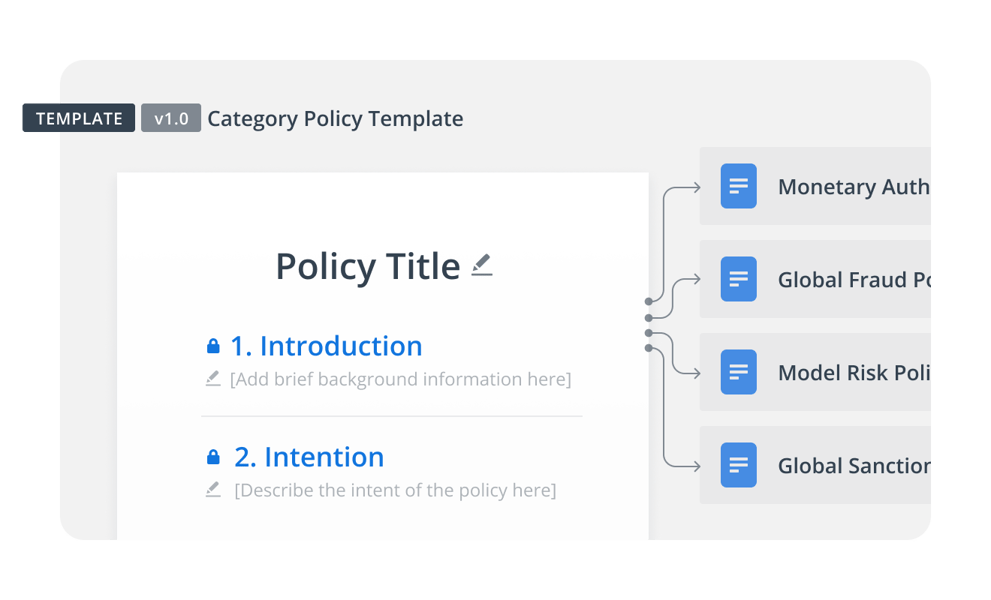 Automate and standardize
Assess regulatory and business change and translate it into action with Clausematch. Enforce consistency and reduce time to refresh documents, with pre-approved templates and real-time, digitized processes that are fully tracked.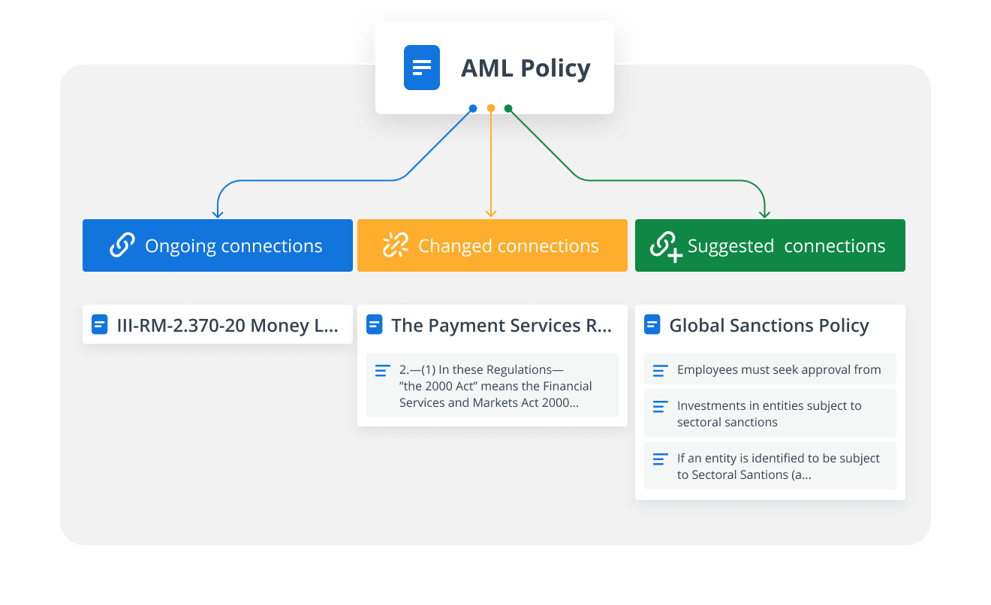 Intelligent mapping
Connect policies, procedures and other relevant documents, down to a paragraph level, to stay on top of regulatory and business updates. Understand connections and guarantee compliance at all times, across all documents.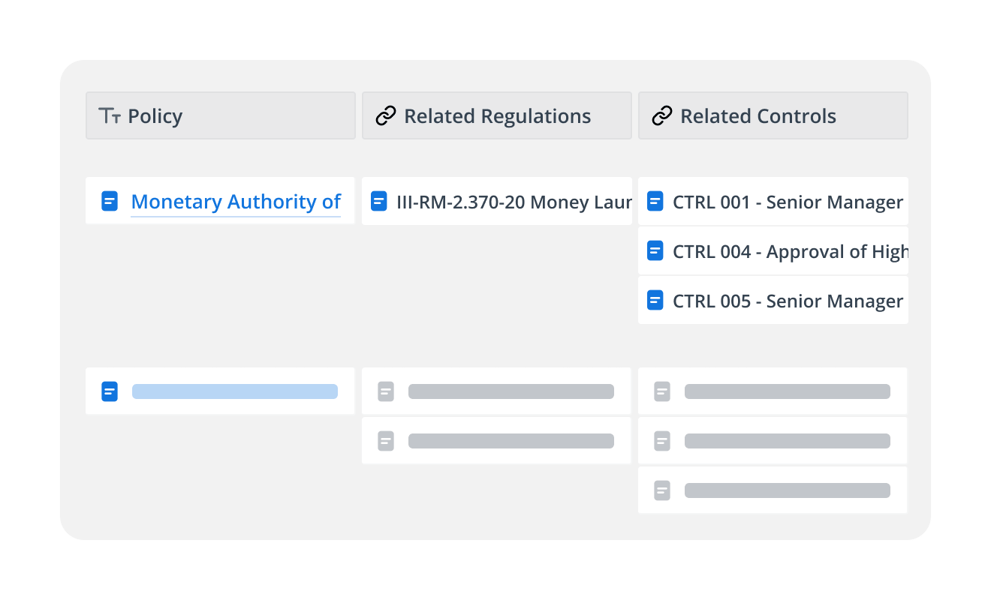 Evidence compliance
Generate real-time reports to demonstrate compliance to management, auditors and regulators, at the click of a button.
How we help our customers manage change and adapt
Our customers are companies of different sizes and profiles, who leverage Clausematch's regulatory mapping and traceability capabilities to achieve multiple business objectives, including:
Building a holistic, consolidated view of all regulations and obligations in a central location to guarantee full compliance and speed of change
Updating policies and procedures to keep up with regulatory and compliance needs
Reviewing and adapting policies and procedures to launch new products
Adjusting to new geographies and their specific regulatory and business requirements
Evidencing compliance for every change made to procedures and policies
Making sure that regulations and obligations are correctly mapped to all relevant internal policies and can be quickly reviewed and updated, if need be
"For longer documents, coordinating edits across five or six different authors was a nightmare. Work was getting lost or not syncing correctly. We'd have to jump on calls to sort out multiple conflicting edits. People were creating new drafts, saving things in the wrong folders, or saving them locally and uploading later, which meant stakeholders ended up working from different versions at one point. Clausematch effectively eliminated those challenges."