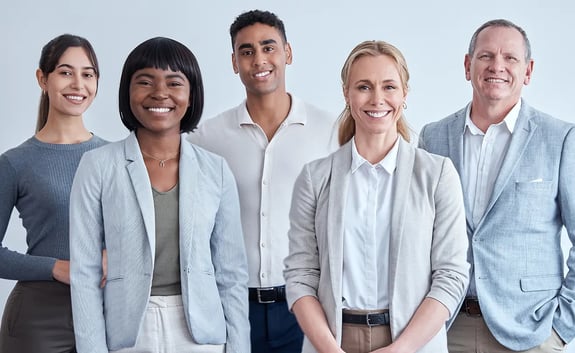 Clausematch for the C-suite
Enhance oversight, strengthen governance, evidence compliance
It is ultimately down to the C-suite to ensure a company is compliant with regulations and market standards - and regulators across North America and Europe, amongst other jurisdictions, are increasingly holding executives personally accountable.

Operating safely is not enough. Companies must be able to demonstrate that they are doing so. In an uncertain market, with higher customer expectations, an unprecedented volume of new regulations and increasing scrutiny from regulators, this is by no means an easy task.

By adopting Clausematch, a fit-for-purpose, best-in-class platform, the C-suite can increase visibility and control over policy and procedure creation and distribution, as well as demonstrate staff adherence to requirements across the organization, thereby reducing the risk of non-compliance, personal and corporate liability, and reputational damage.

Clausematch's key use cases for the C-suite
Key benefits for the C-suite
Mitigate the risks of non-compliance by ensuring policy effectiveness across all levels of the organization
Improved decision-making with real-time access to updated policies and procedures with full versioning control
Better access to policies and procedures, with a full audit trail, to build trust with key stakeholders, the Board and regulators

Streamline document review cycles to make sure deadlines are always met and the company is consistently operating safely
"PensionBee is committed to transparency and high standards of corporate governance, and compliance automation is an important part of this. Clausematch has helped us organize our company policies in one place to make it as simple as possible for staff to find the information they need while providing a comprehensive audit trail. Streamlining our policy management has removed the need for manual reminders and repetitive admin tasks, freeing up the team to spend more time doing what they do best - helping our customers look forward to a happy retirement."

"I knew that new ideas and technology held the key to solve many of the problems developing and maintaining documentation across many functions - compliance, control, standards, policy and regulation. It wasn't long before we'd driven an initial one-month Proof of Concept (PoC) and worked closely with the company to roll out a new tool – the Policy Hub on Barclays Now."


Get started with Clausematch now
Book a meeting today to understand how we can support your business objectives.