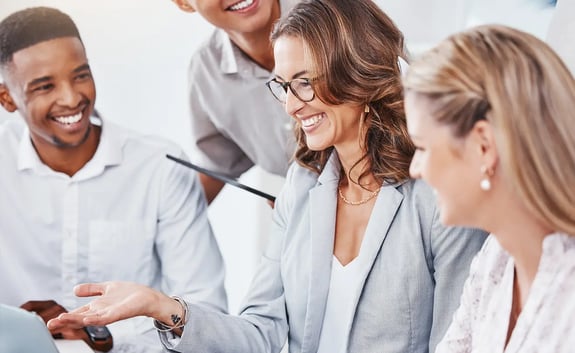 Clausematch for Policy Governance
Ensure transparency, strengthen governance and drive efficiencies
Managing a multitude of policies, procedures, obligations, controls and other business-critical documents can be daunting - but it doesn't have to be. By leveraging Clausematch's policy and procedure management technology, organizations are able to streamline document drafting, review, approval and distribution processes to improve efficiency, productivity, transparency and governance across functions and geographies.

Our platform provides a single source of truth to host, manage, and disseminate governance documents. We allow teams to collaborate in real time, leveraging workflows, reminders and tasks functionalities, with a full audit trail, to make sure their organization is well-governed, compliant and, ultimately, successful.

Clausematch's key use cases for policy governance teams
Key benefits for policy governance teams
Build a single centralized repository for all governance documents
Drive insights and be audit-ready with pre-configured reports
Align your approach to policies and procedures' structure, look and feel, with pre-built templates

Leverage metadata, streamlined workflows and approval processes to better manage your documents
Get started with Clausematch now
Book a meeting today to understand how we can support you policy governance objectives.