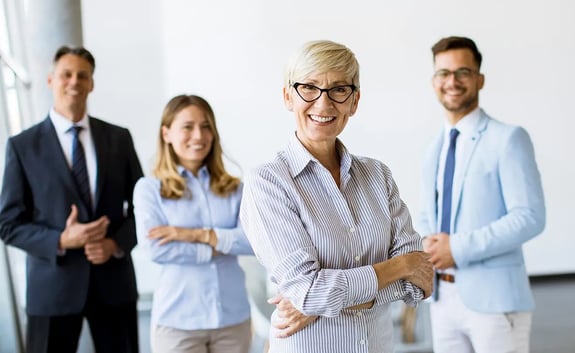 Clausematch for Compliance
Keep your compliance documents up to date with the latest regulatory developments
Compliance departments need to adapt at the speed of change to keep up with hundreds of regulatory updates on a daily basis and an ever-increasing scrutiny from regulators. Making sure that your compliance documents, such as policies, procedures, controls and codes follow the latest requirements and are accessible to relevant staff is key to protect your company from liability and the risks of non-compliance. And this needs to be done in an efficient, error-proof, cost-effective manner.

That is why compliance teams leverage Clausematch's technology to manage policy, procedures and other critical compliance documents. We allow them to quickly adapt their documents to abide by regulatory requirements, providing clarity and transparency across departments and jurisdictions. Our platform sits at the core of compliance management and provides a single source of truth to host, manage, and disseminate all policies, procedures and other business-critical documents across the entire organization, with a full audit trail and built-in reports to evidence compliance.

Clausematch's key use cases for compliance teams
Key benefits for compliance teams
Comply with regulatory obligations
Mitigate liability and the risks of non-compliance
Avoid human error by automating burdensome manual tasks

Drive insights and be audit-ready with pre-configured reports
"We have been impressed by the Clausematch team throughout our interactions with them. They have been extremely helpful, engaging and thorough in understanding our business so they can best support us in our goals. The system itself is flexible and has been easily configurable to our needs, and through the implementation we have learned how to ensure it is future-proofed for the continued growth in scale and complexity of our business."
Get started with Clausematch
Book a meeting today to understand how we can support your compliance objectives.